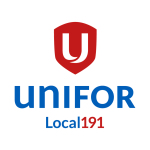 The three-year term of the current board expires at the end of December.
Nominations are being accepted for all positions on the 21-member board, including: president, secretary-treasurer, 1st VP, 2nd VP, Assistant Sect-Treasurer, and up to 16 additional positions on the board.
Nominations close at the General Membership Meeting, Dec. 3. Nominations will be considered closed at the board meeting of the same day if there is no quorum for the GM meeting.
Elections will be held if there are:
More than one nominee for each of the table officer positions, and;
More than 16 nominees for board positions, according to Local 191 Bylaw Article XIII, Section 1, parts A, B.
Nominees can submit their intentions to the board office via email or in person at the Dec. 3 general membership meeting.
Local 191 is a volunteer-driven union local. Board positions are volunteer but are paid an honorarium as per the bylaws.
Local 191 depends on the involvement of its members to be successful. You can get involved as a member of one of the many Local committees. Contact the Local office for information.