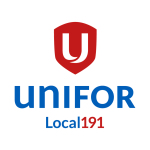 The board of Unifor Local 191 is pleased to announce the winners of the 2017 Post-Secondary Scholarship Essay Competition.
Zachary Slusky, son of Jeff Slusky (Winnipeg Free Press newsroom).
Hannah Kahler, daughter of Ben Kahler (Winnipeg Free Press newsroom).
Bryan Biancospino, son of Susan Biancospino (Thunder Bay Chronicle Journal finance).
Each winner will receive a cheque in the amount of $1,800 to help offset the cost of their post-secondary education studies.
We'd like to thank the members of the Scholarship Committee who judged the entries this year: Joyanne Pursaga (Winnipeg Sun), Bernice Pontinilla (United Way Winnipeg), and Jeff Hamilton (Winnipeg Free Press).
Local 191 holds this competition every fall. All members, and their children, attending a post-secondary institution on a full-time basis are eligible. Entrants are required to write an essay in response to a question determined by the Scholarship Committee. This year's question was: The Pallister government in Manitoba has introduced legislation that will impose collective agreements on unionized public sector workers, including wage freezes, on the grounds that it is necessary to curtail government costs. Explain why, or why not, government should be able to pass legislation to impose wage freezes on unionized workers without negotiations.
Watch for the notice announcing the 2018 competition, which will be circulated to all our shops in September.
You can download the essays here: