Three $1,800 Post-Secondary Scholarships To Be Awarded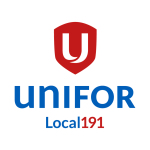 Local 191 is pleased to once again hold its annual Scholarship Essay Competition.
The competition is open to any member of 191 or their children enrolled full-time in an accredited post-secondary institituion, who submit an essay judged to be the best by the scholarship committee. The deadline for submissions is 5 pm Friday, Nov. 10.
This year's question: "The Pallister government in Manitoba has introduced legislation that will impose collective agreements on unionized public sector workers, including wage freezes, on the grounds that it is necessary to curtail government costs. Explain why, or why not, government should be able to pass legislation to impose wage freezes on unionized workers without negotiations."
Attached are pdf copies of the 2017 SCHOLARSHIP ESSAY BULLETIN and the 2017 SCHOLARSHIP ESSAY APPLICATION.
This competition is open to all Local 191 members and their children — in Alberta, Manitoba and Thunder Bay.
Application forms will also be available soon from the Local office and your CC or shop steward.