December 3, 2017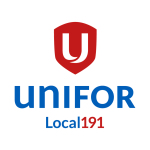 All positions on the Local 191 Executive Board have been filled by acclamation.
Nominations for the board closed at the Dec. 3 general membership meeting.
New members on the board are: Bernice Pontanilla (Manitoba Association of Health Care Professionals), John Ridd (Winnipeg Fress Press) and Rick Lamontagne (Winnipeg Free Press/Carriers).
There are four vacancies on the 21-member board, including the executive positions of Assistant Secretary-Treasurer and 2nd Vice President. Any member interested in joining the board should contact the Local office to express their interest and make a formal application, providing details of their place of work, history of union involvement if applicable, and any other background information believed relevant. All applications will be considered by the board.
The returning members are:
President, Aldo Santin (Winnipeg Free Press)
Secretary-Treasurer, Glen Dawkins (Winnipeg Sun)
1st Vice President, Jamey Rosdobutko (Thunder Bay Chronicle Journal)
General Board Members
Art Crane (Lord Selkirk School Division/bus drivers)
Claude Gervais (Lord Selkirk School Division/bus drivers)
Ashley Wright (United Way)
June Love (United Way)
Walter McDowell (Manitoba Association of Health Care Professionals)
Glen Forbes (Winnipeg Sun)
Jill Wilson (Winnipeg Free Press)
Mike Gauthier (Winnipeg Free Press)
James Stapleton (Transcontinental LGM)
Travis Macklin (Transcontinental LGM)
Al Sansom (Winnipeg Free Press/Carriers)
John Ridd (Winnipeg Free Press)
Rick Lamontagne (Winnipeg Free Press/Carriers)
Bernice Pontanilla (Manitoba Association of Health Care Professionals)