Three Scholarships of $1,800 Each Will Be Awarded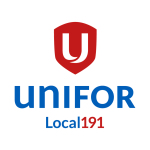 Local 191 is pleased to once again hold its annual Scholarship Essay Competition.
The competition is open to any member of 191 or their children enrolled full-time in an accredited post-secondary institituion, who submit an essay judged to be the best by the scholarship committee. The deadline for submissions is 5 pm Monday, Nov. 7.
This year's question: Explain why unions still need to lobby government to improve workers' rights
Attached are pdf copies of the 2016 SCHOLARSHIP BULLETIN and the 2016 SCHOLARSHIP APPLICATION.
Application forms will also be available soon from the Local office and your CC or shop steward.