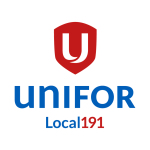 Members in various departments at the Winnipeg Free Press are in the final stages of selecting their representative for the ad hoc committee which will meet with the Company, as authorized by a special meeting of inside workers on March 5.
As agreed to at the special March 5 meeting, this ad hoc committee will discuss the narrow terms of a possible wage concession under specific circumstances. No other part of the collective agreement will be discussed.
Three meeting dates have been set aside for late April. Department representatives to the ad hoc committee will meet beforehand, at a date and time still to be determined, in preparation for discussions with the Company.
Any tentative solution reached by the ad hoc committee will be brought back to another unit meeting for consideration and vote.
A further update will be provided at the ad hoc committee's discretion.