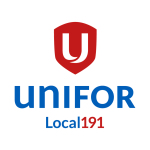 The three-year term of the current board expires at the end of December.
Nominations are being accepted for all positions on the 21-member board, including: president, secretary-treasurer, 1st VP, 2nd VP, Assistant Sect-Treasurer, and up to 16 additional positions on the board.
Nominations close at the General Membership Meeting, Dec. 3. Nominations will be considered closed at the board meeting of the same day if there is no quorum for the GM meeting.